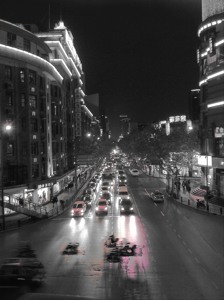 Artist: George Leodan
Title: Touch
Label:
Unsigned
George Leodan AKA George Lunt, who's artist name comes from 'Leodis' with Touch.
Touch
by
Geoяge Leodan
The unique sounds found in his music pull in a wide variety of genres, taking the 4/4 percussion in house music and combining it with dreamy sweeping pads and vocals.
Having classically trained on the piano and currently studying in
Leeds,
a city known for its vibrant love affair with electronic music, the future may hold alot for this 19 year old.
Click here
to see George's Soundcloud
Tracklist:
George Leodan - Touch
Download:
Unavailable